About the Owner
About the Owner
Road Runner Wrecker Service, Inc. (RRWS) was started by David Butcher in 1992. Already a seasoned tow truck driver, David decided he wanted to be in business for himself. He did just that and grew the business from one truck to one of the largest in the Mid-Atlantic region. Today, Road Runner Wrecker Service consists of multiple facilities to include Purcellville, Sterling, and a state-of-the-art Leesburg location currently under construction, expected to open in the Spring of 2020. Keeping the business within his family, his wife Lisa Butcher works by his side as the Business Manager, controlling anything from day to day business activities including oversight of accounting, administrative duties, sales and operations, among many other things. David's eldest son, Daniel, a graduate from George Mason University, shares his father's passion for incident management and public safety. David's eldest daughter, Hannah, currently attends Virginia Tech with a major in Business Management and Entrepreneurship and works under her father as an intern, learning the aspects of business, including extensive experience in the dispatch center. Second daughter, Bailey, a current student at York College, is working towards completing her degree in Psychology and working in the dispatch center during her breaks from school. Second son, Dalton, as a young teenager, helps out around the facility, learning the ways of towing from a hands on perspective. And finally, Hayley, the youngest daughter, looks forward to the day she can continue the tradition of working in the family business.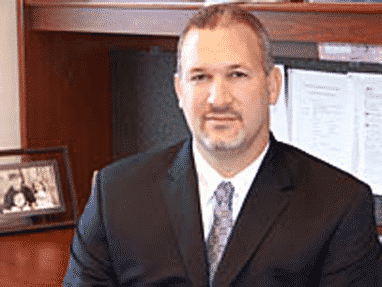 About the Business
About the Business
Road Runner Wrecker Service is focused on working with motor clubs for roadside assistance, insurance companies for salvage hauling and secondary towing, municipalities and police agencies for incident handling, construction companies for heavy equipment transport, private property customers for parking enforcement, as well as towing for the general public. With its wide range of services and expertise, Road Runner can tow and/or recover any type and size of vehicle while also performing short and long distance transportation for vehicles and heavy equipment.
The company motto is "Dedicated, Professional Service", and its stated mission is to provide quality service from the initial phone call, to its professional and courteous call center, to its innovative dispatching process, to the servicing of the vehicle by trained and knowledgeable drivers, and finally to its streamlined billing system. The fleet includes heavy duty wreckers, rotators, landolls, lowboys, multi-car carriers, various light duty wreckers and flatbeds, air cushion recovery units with trailers, loaders, bobcats, and much more.
Road Runner has a full time staff of over 70 employees. A large part of our success can be attributed to these hardworking and dedicated individuals. Road Runner Wrecker Service also maintains the highest level of technology from dispatching to GPS navigation to the scene. Our fleet is well maintained and clean to provide our customers the best experience possible. Our growth will continue from positive feedback and word of mouth advertising. We hope to have the opportunity to serve your needs in the near future! Thank you for your support and consideration of Road Runner Wrecker Service, Inc.
Meet Our Team
Meet Our Team